Get ready to be captivated by an extraordinary case study showcasing the incredible potential of OnClickA Ad Network. In just 22 days, an ambitious advertiser targeted the lucrative UK market with a mainstream dating offer.
Get ready to be captivated by an extraordinary case study showcasing the incredible potential of OnClickA Ad Network. In just 22 days, an ambitious advertiser targeted the lucrative UK market with a mainstream dating offer. Using captivating popunder ads and an irresistible prelander, he achieved a remarkable $1056 in earnings and a staggering 70% ROI. Are you ready to uncover the secrets behind this exceptional success? Join us on this exhilarating journey as we delve into the details of this captivating campaign. Stay tuned for an inspiring exploration of OnClickA's immense possibilities.
- Case Study -
Traffic source: OnClickA
Ad format: Popunder
CPA Network: CPARK
Offer: Mainstream Dating Website
GEO: United Kingdom
Period: 02/03/2023 - 16/03/2023
Costs: $1495
Profit: $1056
ROI: 70%
We have kept the original text sent by our client. The original spelling and punctuation have been retained. Let's give the word to the author:
"I made a strategic decision to utilize the popunder advertising format for my campaign. I know that popunder is a highly effective format in OnClickA. However, I also understood the importance of optimizing conversions. To maximize the success, I implemented a prelander alongside the popunder. This prelander served as a valuable introduction, building anticipation and engaging users before presenting them with the main offer.
Offer
I chose the "True Life Partner" dating website for my campaign because it caters to people who want serious, long-term relationships. The site's audience is mainly 40-50 years old. What I liked about this offer is that it accepts both mainstream and non-mainstream traffic, allowing me to reach a wider range of potential users.
The reason I picked this offer is because it has a simple and easy registration process. Users just need to sign up for free, and I get paid for each registration. This straightforward approach makes it more appealing for people to join and explore the dating site.
To make my advertising more effective, I created a special webpage called a prelander. It showed a message from an attractive woman in her 40s-50s, expressing her interest in finding a serious relationship and inviting users to chat with her. I tested different pictures and messages to find the ones that got the most people to sign up.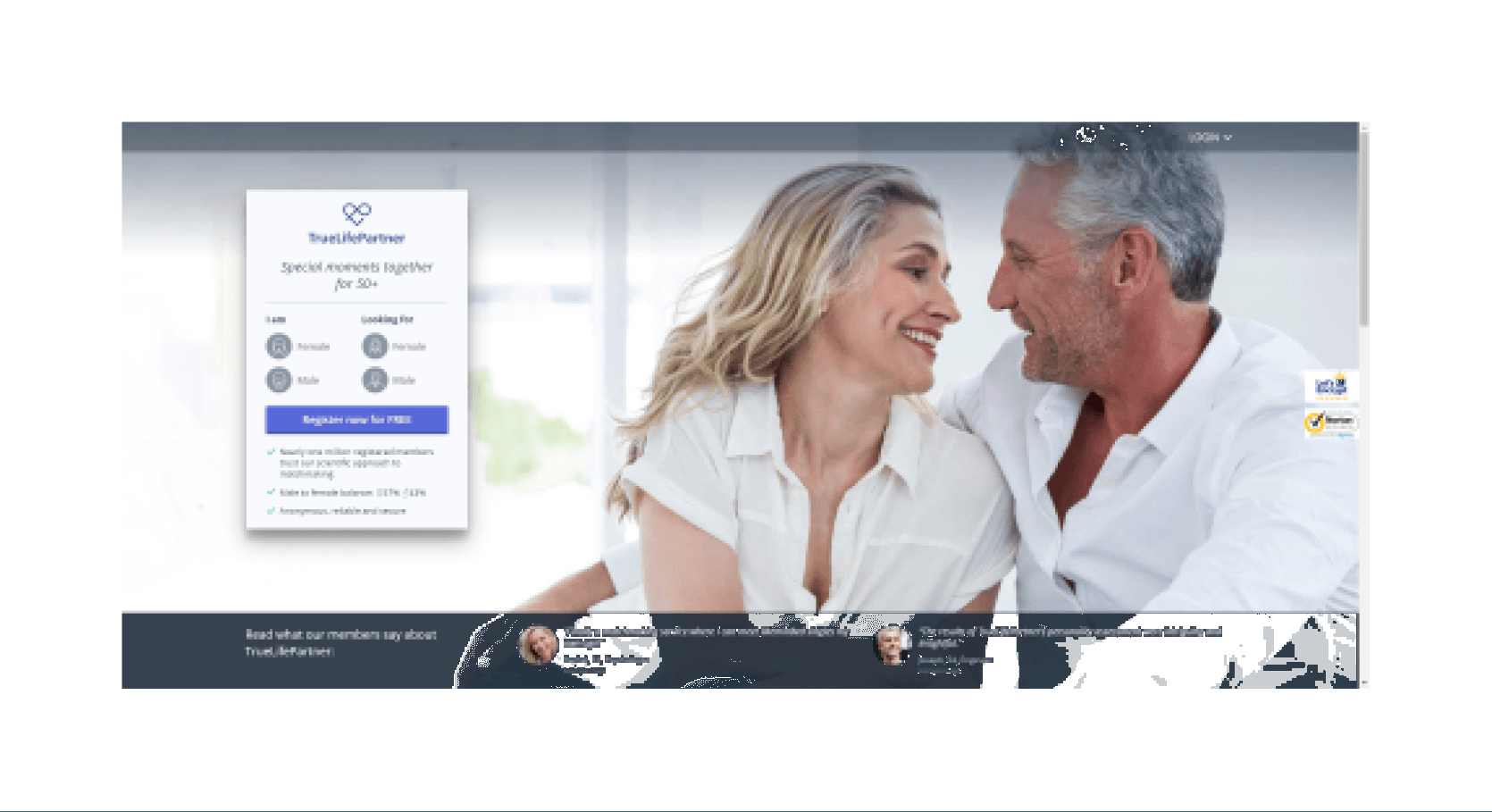 This is the main landing page for the offer
My prelander creatives examples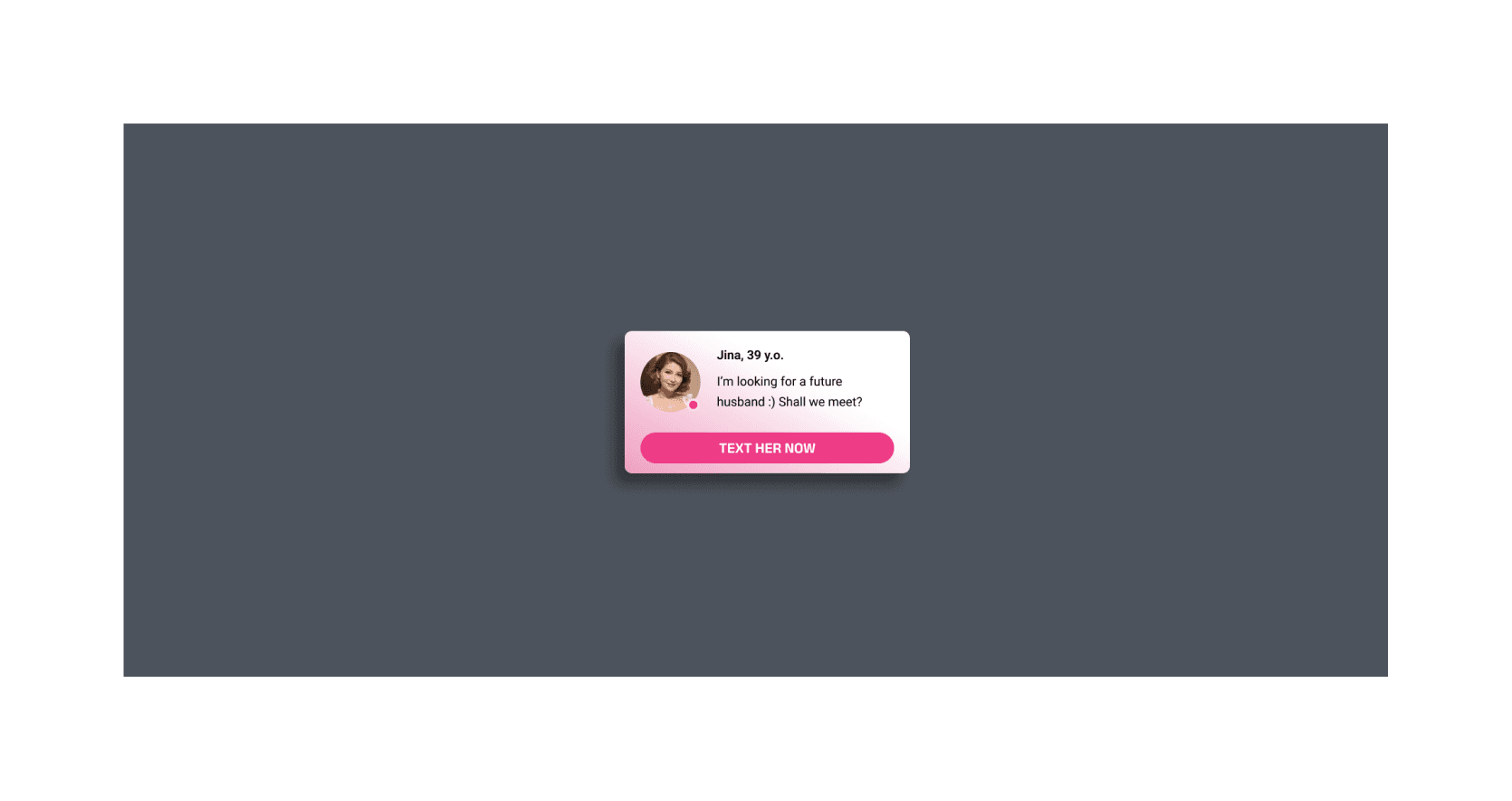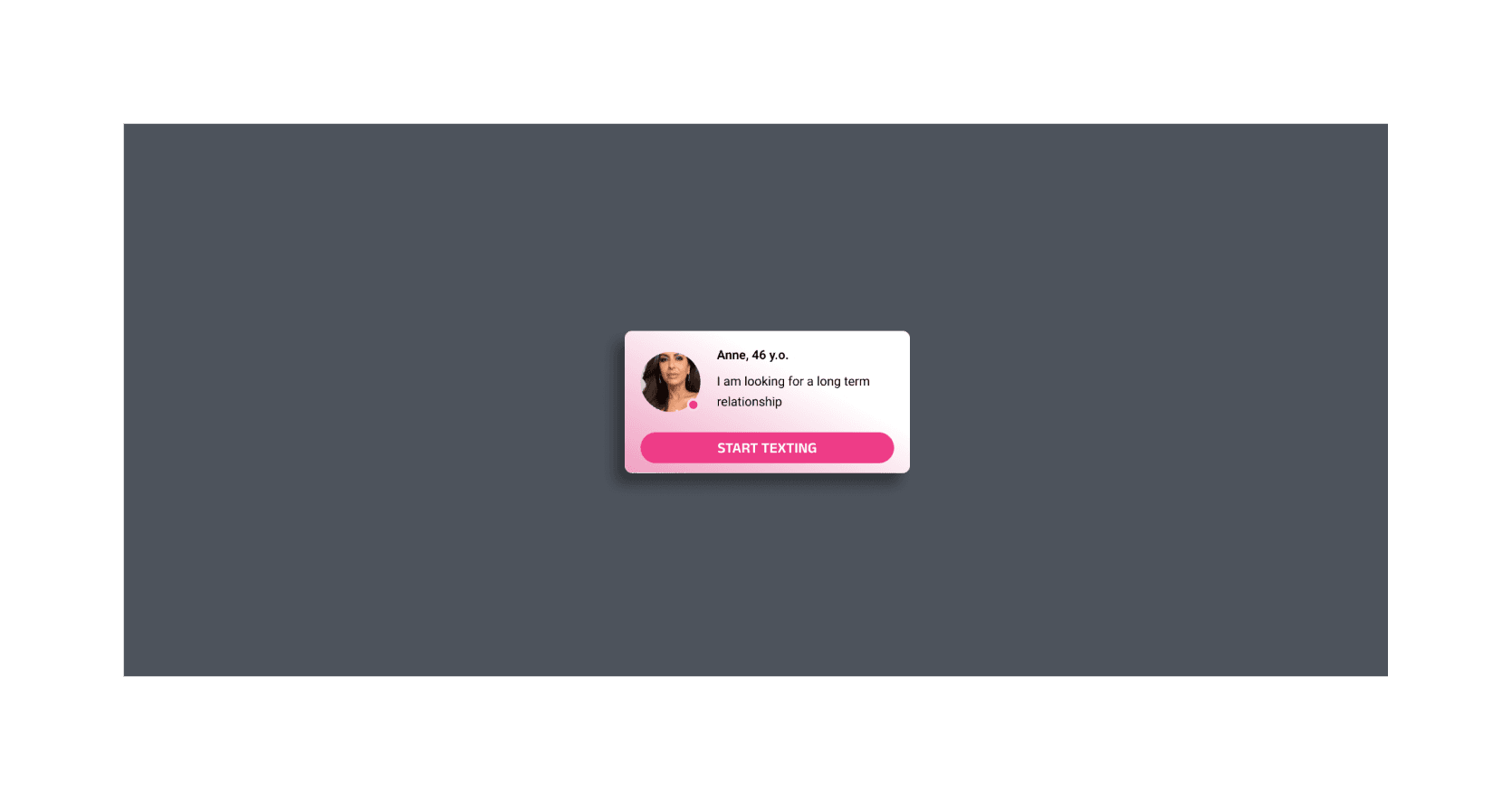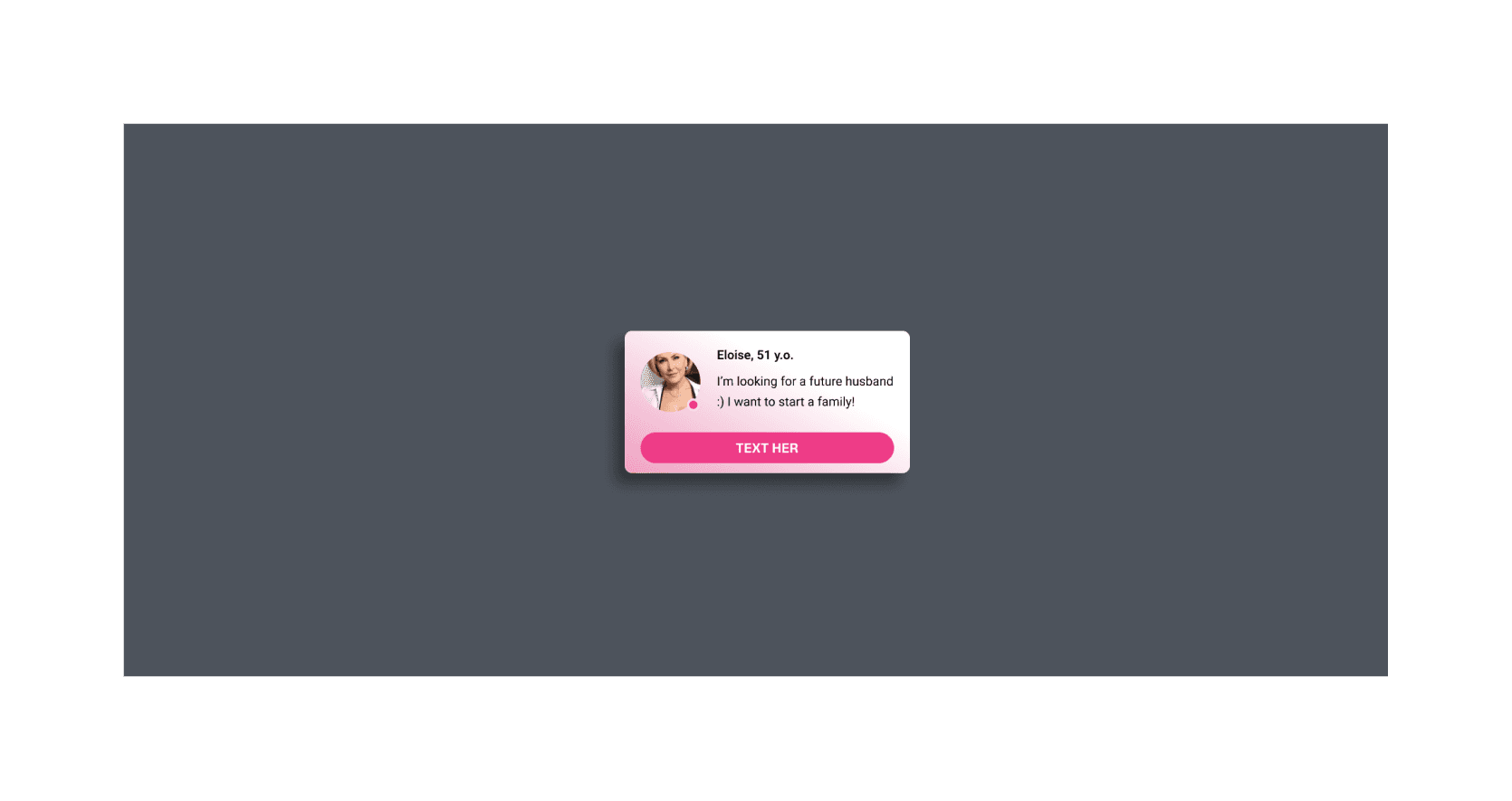 Campaign Settings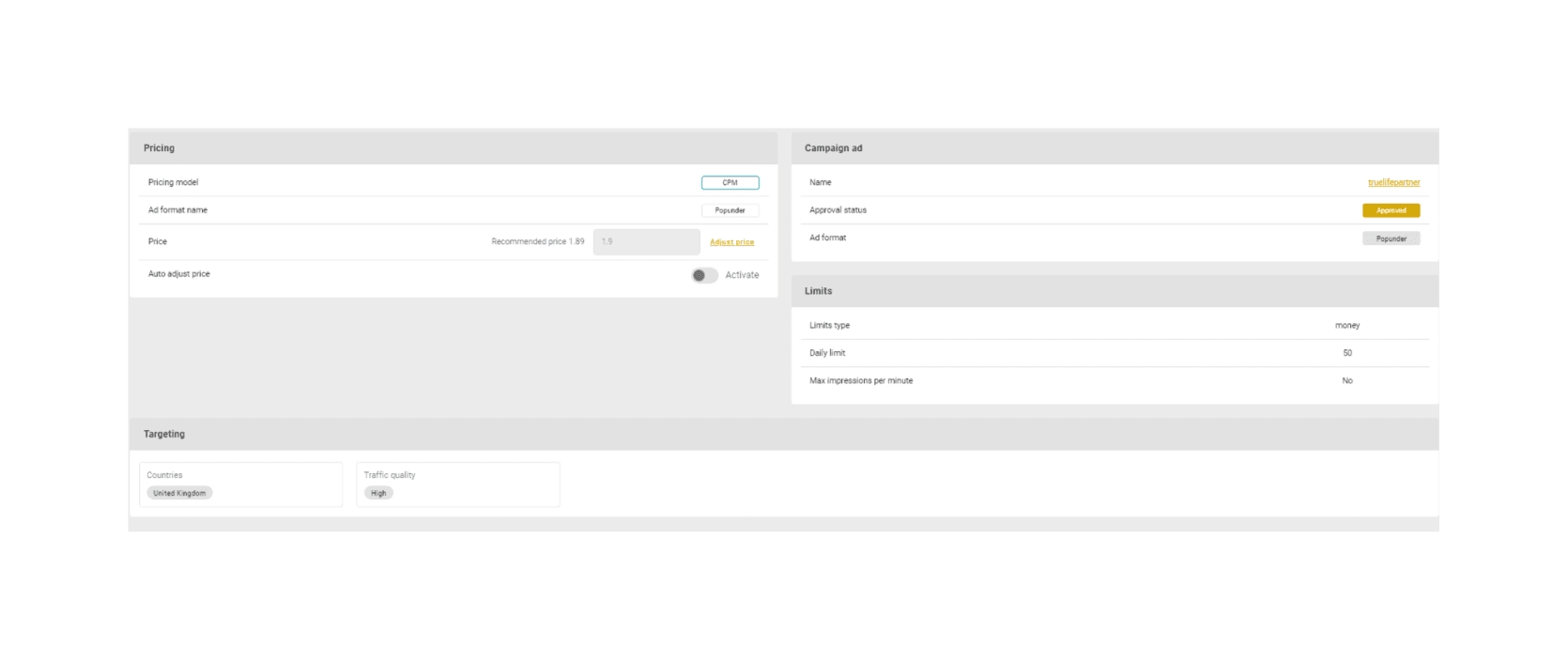 First, my campaign settings were minimal. That is because I wanted to test settings and traffic sources to get to know what works better for the offer.
Pricing model: CPM
Ad Format: Popunder
Price: $1.9
Auto adjust price: inactive
Daily limit: $50
Countries: United Kingdom
Traffic Quality: High
I tested my campaign for 5 days with these minimal targets and then I optimized them according to the statistics from the sources and campaign performance in total. For 7 days straight I had conversions but I spent more than I earned.
But after all the optimization activities I saw a much better result.
Campaign optimization
Premium sources
From the sources' statistics, I saw that some premium websites got me more conversions than the RON websites. I have chosen Premium sources and picked several websites that performed better specifically for my campaign. For the information, I was looking at the clicks from OnClickA statistics and in my tracker's interface.
I recommend everyone set up a tracker. It is not as complicated as it might seem. I have also connected postback to my personal interface in OnClickA. So I can see conversions and payouts in the same place as overall campaign statistics. It turned out to be very convenient for me. I got the link from the Tracking section in the left-side menu.
I hadn't needed a High-Quality traffic filter anymore, as I was targeting Premium, so I turned it off.
Bid and limits
I have also raised the price up to $2.37 CPM and the daily limit up to $75. Moreover, I set up a unique user filter, so my audience was always fresh.
Browsers and IP2 location type
I also have chosen some of the most popular browsers to precise the traffic.
For the IP2Location type, I've set up Fixed/Mobile ISP, Mobile ISP, and Fixed ISP. That is how I am more sure about the places where people receive my ads – and the audience is more pertinent.
I have also enabled AutoAdjust price.
I did not choose any categories for my offer. I needed both types of traffic, so by not choosing anything, I received traffic from all of them:

This is my final setting:
Pricing model: CPM
Ad Format: Popunder
Price: $2.37
Auto adjust price: active
Daily limit: $75
Countries: United Kingdom
Traffic Quality: All
Sources: Premium
Browsers: Chrome, Firefox, Safari, Safari Mobile, Opera
IP2 Location Type: Fixed/Mobile ISP, Fixed ISP, Mobile ISP
Unique Users: On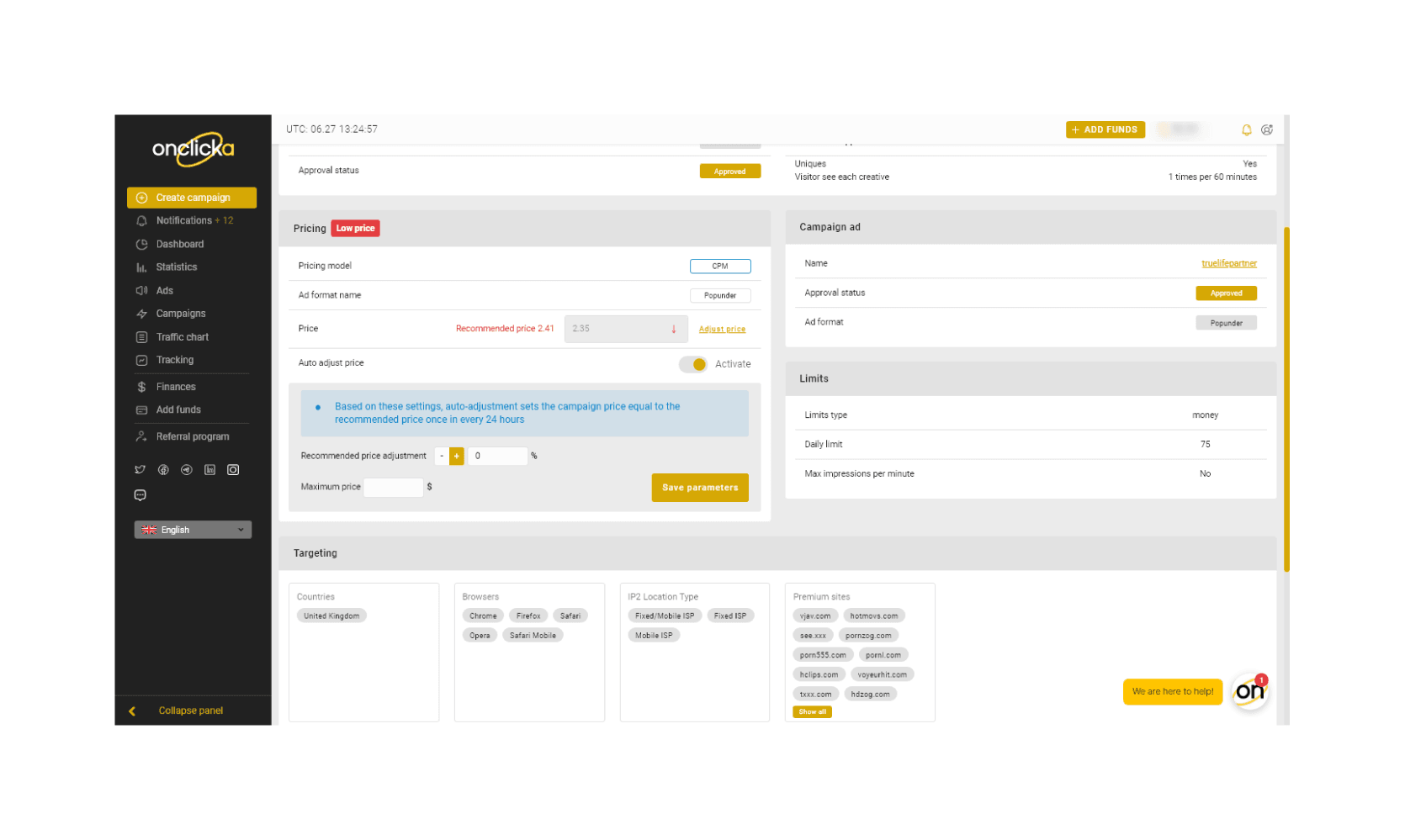 Results
At the end of almost a month of running the campaign, I was quite satisfied with the results I had. I counted my ROI - it was a little more than 70%. I earned $1,056 for 22 days – that is pretty pleasant!
You can see my statistics in numbers below: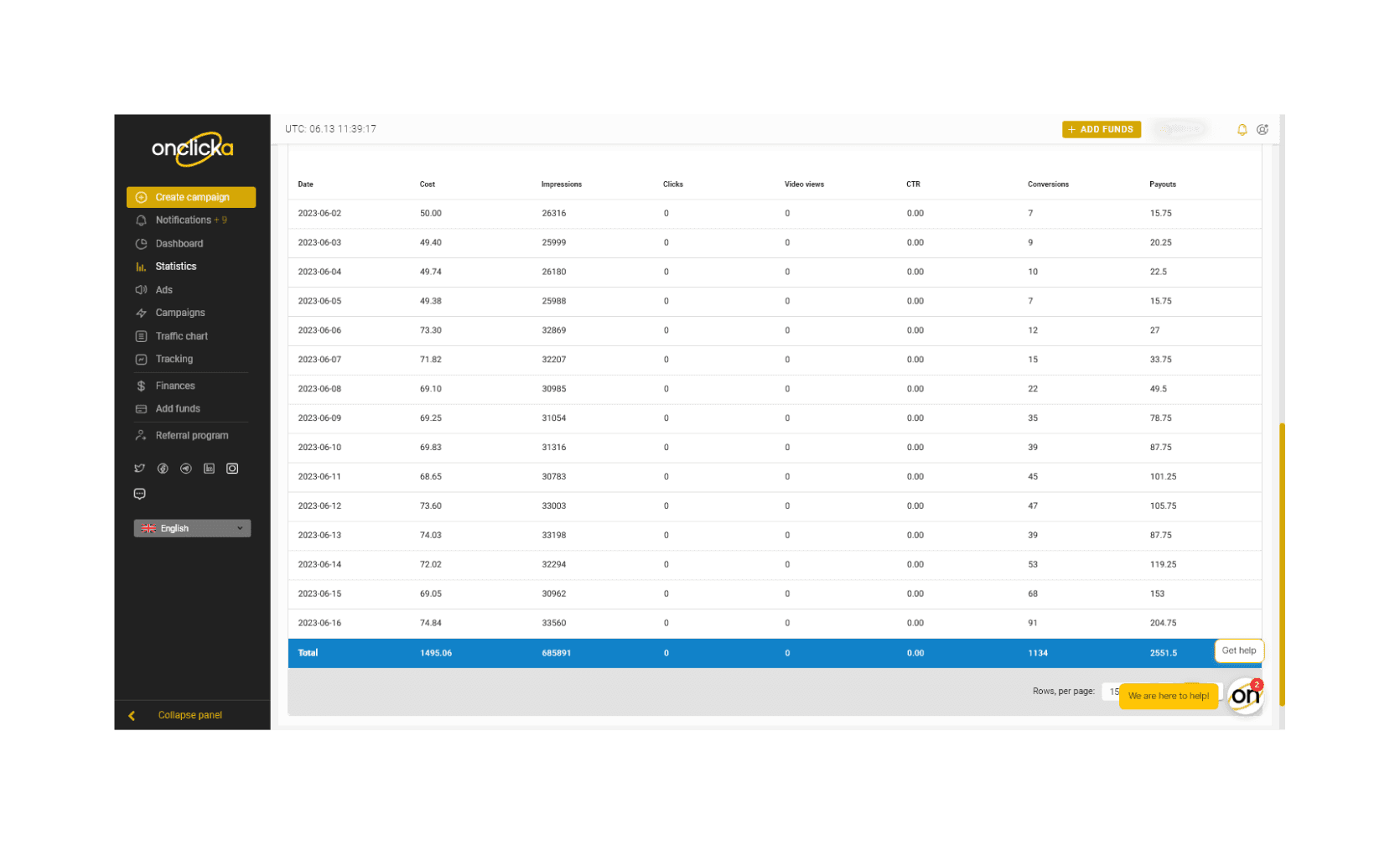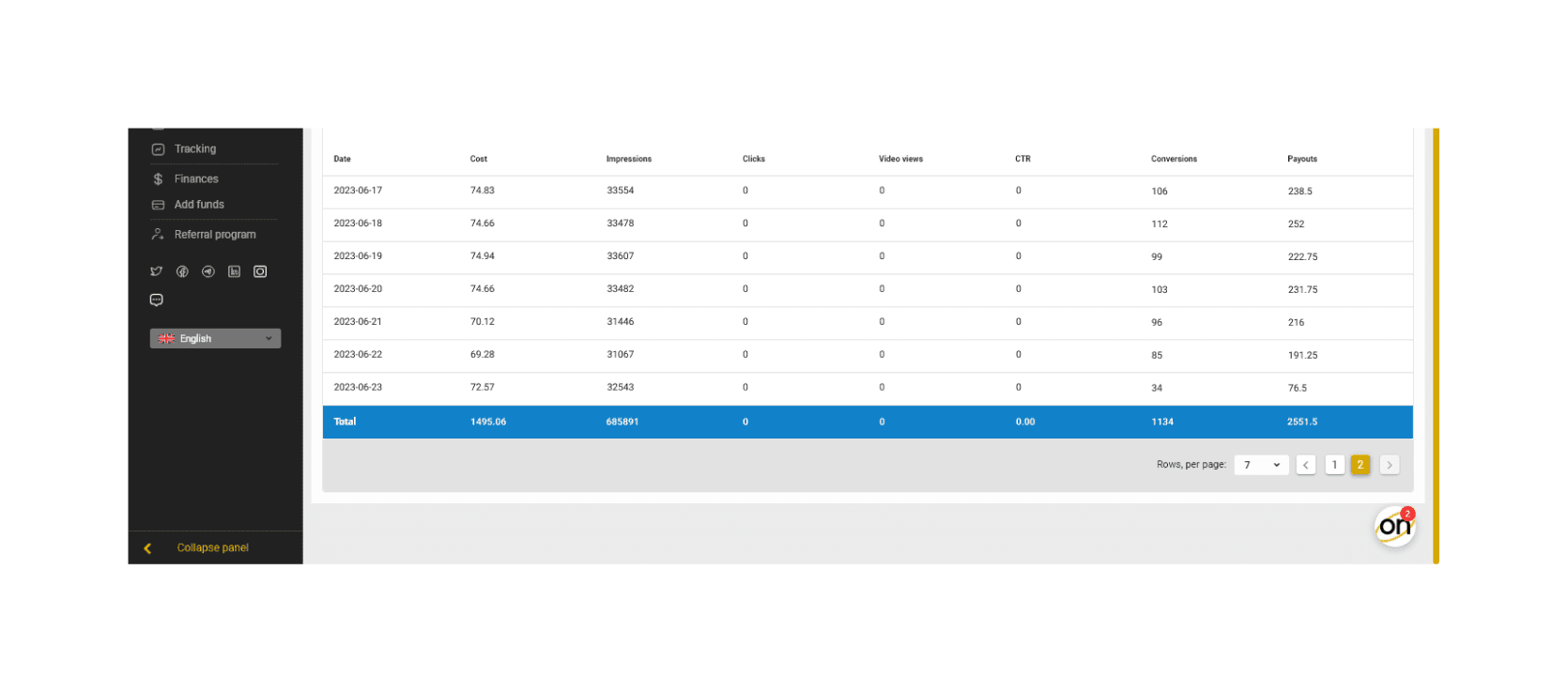 And here is my Keitaro screen:


In conclusion, my experience with running a mainstream dating campaign on OnClickA has been great. In just 22 days, I earned $1,056 and achieved a solid ROI of 70%. This means that for every dollar I invested, I made $1.70 in return.
OnClickA provided me with a user-friendly platform to manage my ad campaigns effectively. I was able to reach a wide audience and connect with people interested in mainstream dating. The results speak for themselves, showing that the campaign was profitable and successful.
Don't miss out on the opportunity to boost your profits and reach your target audience effectively. Sign up with OnClickA today and start your successful dating campaign. It's time to take your advertising efforts to the next level and achieve remarkable results.